You provide the photos to us.
While the highest quality photos produce the highest quality virtual staging results, we can definitely work with photos you take yourself. Please take them on a tripod with the largest view of the room possible - and from 5' off the ground. If they are much higher, or much lower than 5' we will not be able to work with them.
Generally, we can remove + replace items in a lightly-to-moderately furnished room. If the room is heavily furnished, it diminishes the picture quality too much to be useful in a listing.
We love exteriors! Decks, pool patios, front porches and yards - we love staging the outdoors.
Yes, and it will make an enormous difference in your photos! 
We recommend a minimum of three per listing, so that your potential buyers can really visualize the spaces of the property. The best case scenario is to stage each major area of the home - Living, dining, kitchen, master bedroom, one exterior scene, and either a kid bedroom or an office. 
Of course! It's easier for us when we know what you'd like to see. You can be as detailed (i.e.,"a modern, navy blue velvet couch in the lower right hand corner") as you like. Alternatively, you can suggest a style that you'd like to see in the home (i.e., Modern, traditional, farmhouse, etc..) and let our designers handle the rest.
We guarantee that your photos will be returned to you staged within 24 hours of your paid order. If you request adjustments or revisions, we respectfully request an additional 24 hours.
To date, we've never had to issue a return. We guarantee our work and we will revise it until you are completely satisfied! In the unlikely event that we just can't get there with you, we will happily refund you fully. 
Sure! We are happy to discuss any virtual home staging needs you may have.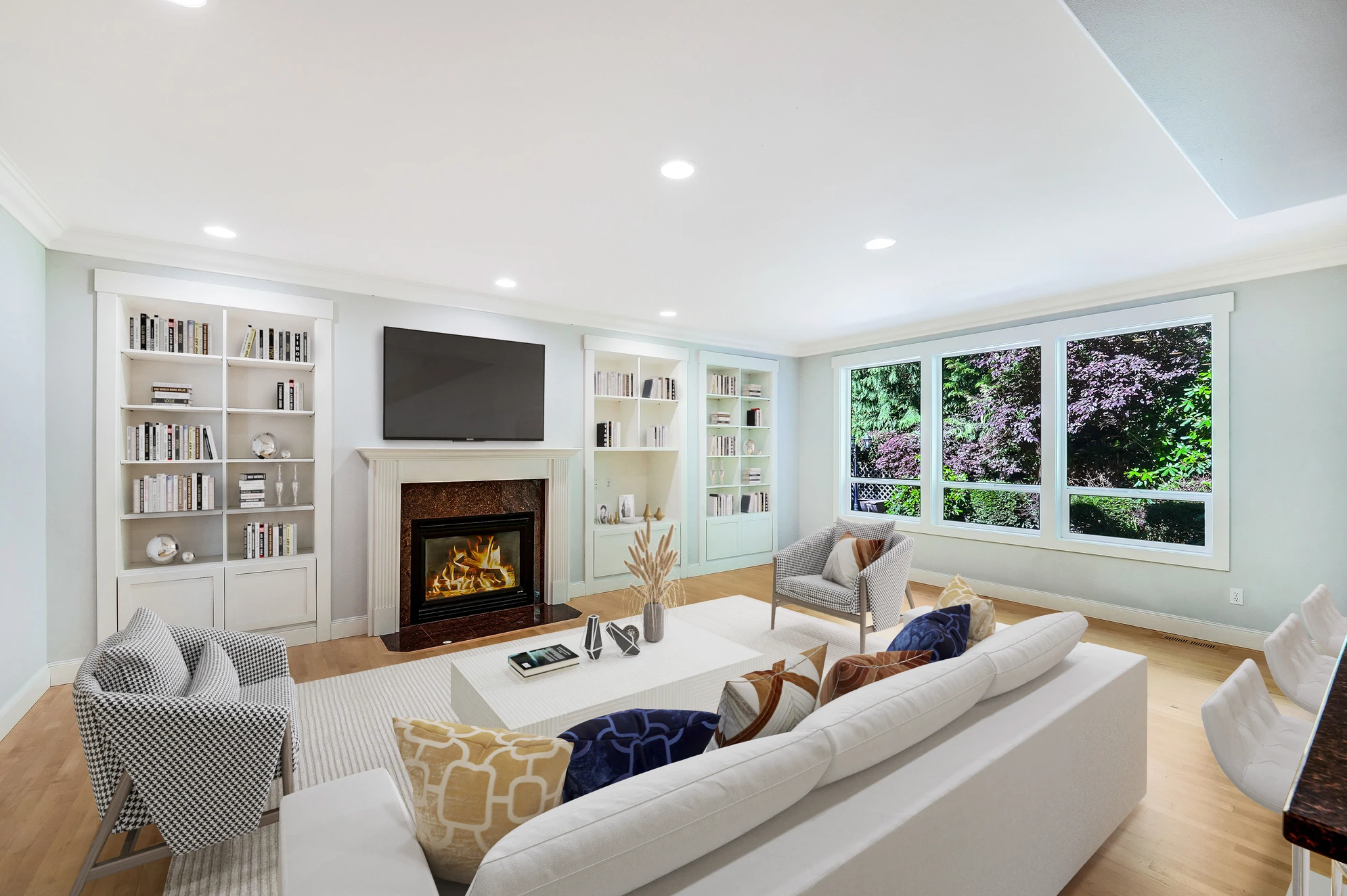 Still have questions?
Get in touch with us at the link below and we will be happy to answer any questions you may have!
Contact Us